PRINCE AVENUE ACADEMY & NURSERY
THE GOVERNING BODY
I am pleased to welcome you to the Governors' section of the Prince Avenue Academy and Nursery website. Here you will find out about the work and personnel of the Local Governing Body.
We are a group of volunteers who are proud to be able to share our experiences and knowledge in our dedicated support of PAAN. You will see that we are responsible for defining the direction the school will take to achieve its goals, its individual character and the paths taken to ensure the very best of opportunity and education for the pupils.
Please do read on and should you wish to consider joining us please do contact me.
Chair of Governors
Prince Avenue Academy and Nursery: Governor Role
Prince Academy and Nursery is part of SEEAT (South East Essex Academy Trust) which also includes Hadleigh Primary School, Holt Farm Junior School, Rochford Primary and Nursery School, The Deanes School, Westborough Primary School and Westcliff High School for Girls. Prince Avenue Academy and Nursery has its own Local Governing Body which needs people who have a variety of skills for it to carry out its responsibilities effectively. You do not need to be a professional as you may have skills developed as a parent such as problem solving or negotiating. However, you may have more specific skills which you have used in your career such as an accountant, nurse, legal secretary or small business owner. What you do need is a commitment to the role and a desire to make the education available at Prince Avenue Academy the best possible. School Governors have a most important and varied role helping the school to run effectively and successfully by:
Contributing to the planning of the strategic direction of the school (determining the vision and ethos of the school; the priorities and targets for the school; access of all students to a broad and balanced and relevant curriculum; the school's budget and expenditure including the Pupil Premium: the staffing structure)

Holding the Leaders to account by monitoring the school's performance (by agreeing the outcomes from the school's self-evaluation and ensuring they are used to inform priorities in the school development plan; considering all relevant data provided by school leaders and external sources on all aspects of school performance; asking challenging questions of school leaders; ensuring required audits have been carried out and to receive the results of such; ensuring the required policies and procedures have been developed and that these are being adhered to within the school; acting as a Link Governor on a specific issue or subject , making relevant enquiries and reporting to the Board; listening to and reporting to the school's stakeholders: the pupils, staff, parents as well as the wider community, including local employers

Ensuring staff have the resources and support they need to do their jobs effectively, including the necessary expertise on business management; external advice where necessary; effective appraisal and CPD (Continuing Professional Development} schemes and that their use has a positive impact

When necessary serve on panels to appoint the Headteacher and other senior leaders; appraise the Headteacher; agree the pay recommendations for staff; hear the second stage of staff or parent grievances and disciplinary matters; hear appeals about pupil exclusions
Governors are expected to attend two meetings of the Local Governing Body per term, to carry out at least one monitoring visit as a Link Governor per term and attend school events such as assemblies and concerts as possible throughout the year. The term of office is 4 years.
This is the role: the rewards are numerous!
Catrina Lambert
I was invited to become a Governor in October 2018 after I had been making weekly visits to the school to act as a reading mentor to pupils in the younger years.Having spent 30 years in secondary education as a teacher of English and Drama, 15 years of which were in leadership roles I am pleased to share my experience with Prince Avenue.I am proud to have been elected as Chair of Governors and will work hard to support staff, children and parents in the path to continued success of the Prince Avenue community, ensuring that each child has the opportunity to flourish in a happy, healthy and secure environment.
Karen Grant
VICE CHAIR KAREN GRANT
I have been a Governor here at PAAN since 2014, originally starting as a parent governor.
I have 2 daughters both of whom have been pupils at PAAN. This gives me daily contact with the school and an understanding of what being part of the community really means. I chose the school for my girls because of its strong sense of nurture and care.
I worked for 11 years in education before retraining. I personally enjoy learning and, whilst I know it's not always easy for everyone, I strongly believe that education is key to providing children with opportunities to grow and reach their potential.
As Governors, we play a part in ensuring the school is doing the best it can to provide fun and varied learning, accessible to all.
PrinceAvenue Academy and Nursery
Hornby Avenue, SS0 0LG, Westcliff-On-Sea
Tel: 01702 311411
Dan Turpin
Vice Chair Dan Turpin
Born, bred and educated locally, I am a charity sector professional with over 14 year's experience. I am very much involved in a number of local charities including Southend Pride and Aspirations.
I was previously a Governor of another local school with a particular role in EYFS. I am excited to be a
ssociated with PAAN and to see it grow from strength to strength.
Nuala Harber
I worked in the Financial Services industry for over 35 years, retiring in 2020, having spent the previous 15 years in Financial Regulation.
Since retiring I have more time to travel and indulge in a favourite hobby, reading crime fiction. With spare time available I was delighted to be invited to join the LGB at the beginning of the 2023-2024 year. I am looking forward to working with fellow governors, supporting the staff, pupils and parents in their endeavours to ensure the school continues to provide a safe and happy learning environment for all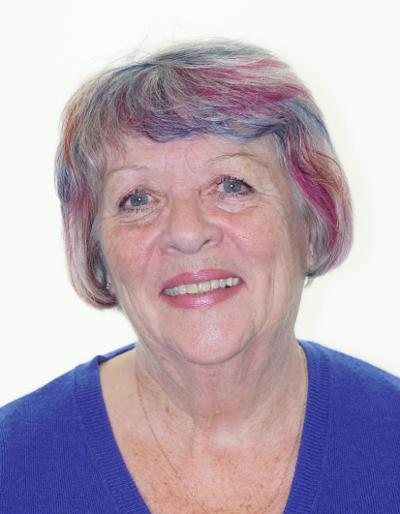 Sarah-Jane Bullock
I am a Parent Governor, my little one started in Reception at PAAN in 2022.
I offer my time to support the school and enjoy being part of the school flourishing with their joint visions and collaborative working. I chose Prince Avenue because it's a nurturing and inclusive environment that I felt my child would thrive in.
I have a background of working for the NHS (dual qualified Nurse and health Visitor) and currently work with children and families locally.
Passionate about the wellbeing of our children, I do want to make a difference!
Ian Anderson
Staff Governor
I became an Associate Governor in 2016 after joining the school as Site Manager.
I have worked in special educational setting and facilities management for large corporations for the last 20 years, holding leadership roles
I am very proud to be part of Prince Avenue and will continue to build on our successes and promote our values
Aly Yates
Staff Governor
I'm honoured to have served as Staff Governor for the past two years, with nearly two decades of dedication to Prince Avenue as a teacher, seeing so many pupils travel through on their educational journey.
My focus is on our staff's well-being and growth. I also firmly believe in fostering a strong partnership between parents and the school for the benefit of our children. As a mother to four children it is important to me that the school fosters positive relationships within the school community where everyone thrives, learns and grows together

Important information